This post may contain affiliate links/ads and I may earn a small commission when you click on the links/ads at no additional cost to you. As an Amazon Affiliate, I earn from qualifying purchases. Techsphinx also participates in the StationX Affiliate program. You can read my full disclaimer here.
Raspberry Pi is a great educational tool that can help your kid to get started with coding, networking, electronics and Linux. You can help your children develop the basic and necessary technical skills using a Raspberry Pi.
Having a kit can provide a jumpstart as you don't have to buy all the items separately. The Raspberry Pi kits mentioned here will be excellent for creating various programming and electronics projects.
Here's the summary of the best Raspberry Pi Kit for Kids:
Before you proceed
I would like you to keep the following things in mind before you proceed:
1. Do your research or check the manufacturer's website for an updated list regarding the contents and number of items in the kit. (Also, make sure to check if Raspberry Pi board is included or not before purchasing)
2. This list is not in any ranking order. Buy the kit according to your kids' age and understanding capabilities.
5 Best Raspberry Pi Kit for Kids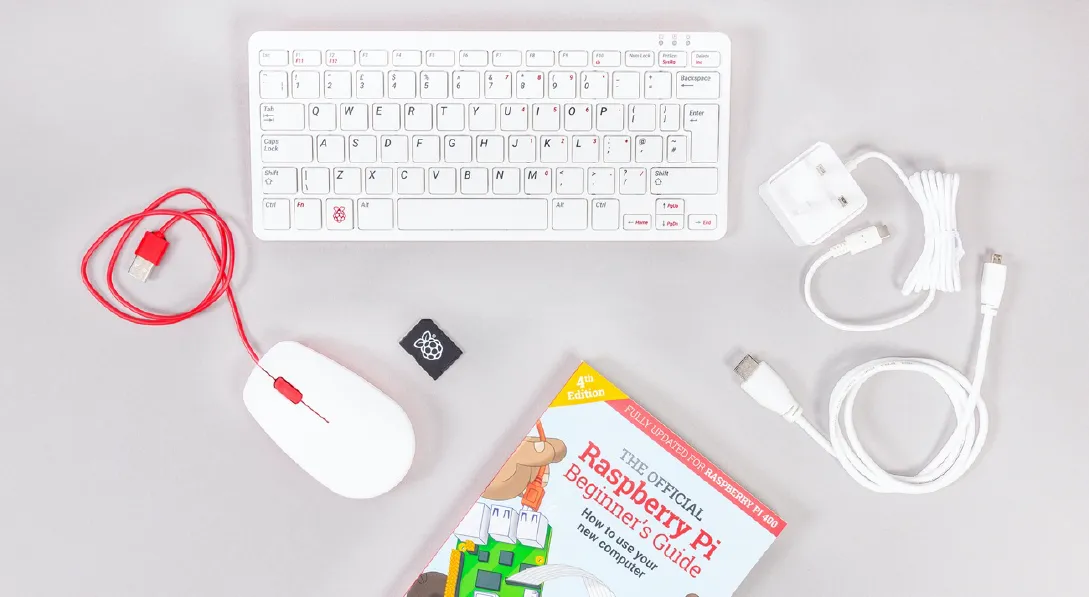 The first Raspberry Pi Kit for kids on this list is the official Raspberry Pi 400 Personal computer Kit.
Raspberry Pi 400 comes with a quad-core 64-bit processor, 4GB of RAM, dual-display output, wireless networking and a 40-Pin GPIO Header.
The board itself is built into a portable keyboard and is available in a variety of languages and layouts including the US and UK English.
Apart from the board, the kit includes a micro HDMI to HDMI cable, SD card preloaded with Raspberry Pi OS, official Raspberry Pi mouse, power supply and a beginners guide to help you get started with everything.
The Raspberry Pi 400 personal computer kit is a great educational tool that is suitable for all ages to learn computing concepts like programming and networking. It is low-cost, portable and can be used to create many fun projects.
Contents of Raspberry Pi 400 Personal Computer Kit:
Raspberry Pi 400
Mouse
16GB Micro-SD card
Micro-HDMI to HDMI cable
Power adapter with micro-USB cable
Beginner's guide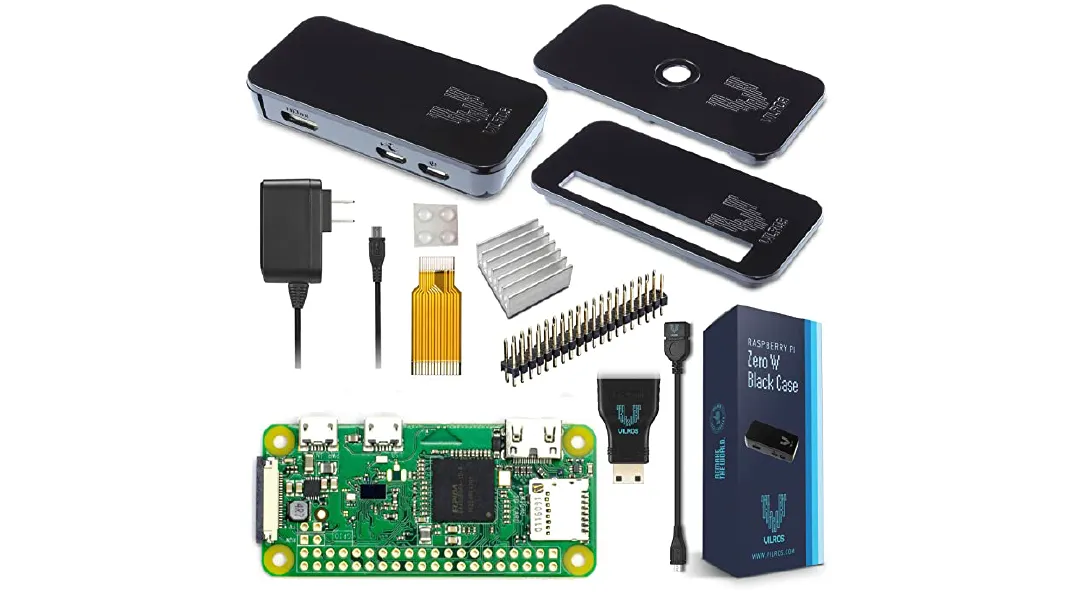 Raspberry Pi Zero is almost half the size and is much cheaper compared to the Raspberry Pi board. The Raspberry Pi Zero W (Wireless) has all the functionality of the original Pi Zero but also has added WiFi and Bluetooth technology. This tiny Raspberry Pi is affordable enough for any project.
Vilros Raspberry Pi Zero W Basic Starter Kit includes a Raspberry Pi Zero W (Wireless) Board along with other accessories – A snap-together case with 3 covers, a camera module adapter, Power Supply for the Pi Zero, USB OTG cable, Mini HDMI adapter and a Double-Pin GPIO Header.
Although it includes a mini HDMI adapter, you still need a standard HDMI cable which is not included in the kit. Also, the kit is lacking a Micro SD card which is an essential item to boot the Raspberry Pi zero. You'll need to buy those 2 items separately.
Contents of Vilros Raspberry Pi Zero W Basic Starter Kit:
Raspberry Pi Zero W (Wireless) Board.
Raspberry Pi Zero Case
2.5A Micro USB Power Supply with Noise Filter
Camera Module Adapter
Micro USB OTG Cable
Mini HDMI Adapter
Double-Pin GPIO Header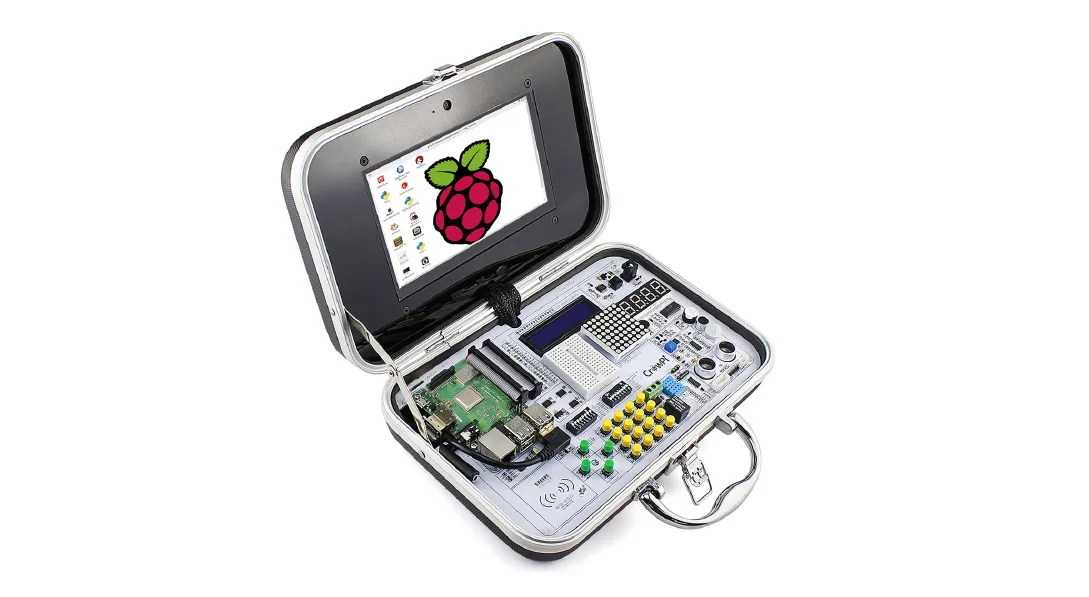 ELECROW Crowpi Raspberry Pi is a great kit to learn computer science, programming and electronics.
It comes with various components needed for electronics like sensors, buttons, NFC module, breadboard etc. Moreover, every component included in this kit is packed in a stylish and portable suitcase.
The Crowpi kit also has a 7-inch HDMI Touch Screen Display, so you don't need to purchase an additional display. The advanced version of the Crowpi kit also includes a wireless keyboard and mouse, game controllers and many more items that are not included in the "basic version" of the kit.
This kit is designed as an educational tool, therefore it is ideal for beginners and students. Also, you can find great tutorials for many cool projects on the ELECROW website.
Contents of ELECROW Crowpi Raspberry Pi:
Raspberry Pi (Only if you choose to buy Raspberry Pi with the kit)
ABS Plastic Case
Camera
7-inch HDMI Touch Screen
Power Circuit
LCD Module
Segment LED
Vibration Motor
LED Matrix
Light, Sound, PIR Motion, Tilt, IR, Ultrasonic, Touch, Temperature and Humidity Sensors
Buzzer
Servo and Stepper Motor interface
UART
Relay
Independent Buttons and Buttons Array
NFC Module
Switches
Breadboard
GPIO LED indicator
Acrylic board
Microphone
Wireless Keyboard and Mouse
Earphone
RFID CARD
32G TF Card
HDMI Connector
Game Controllers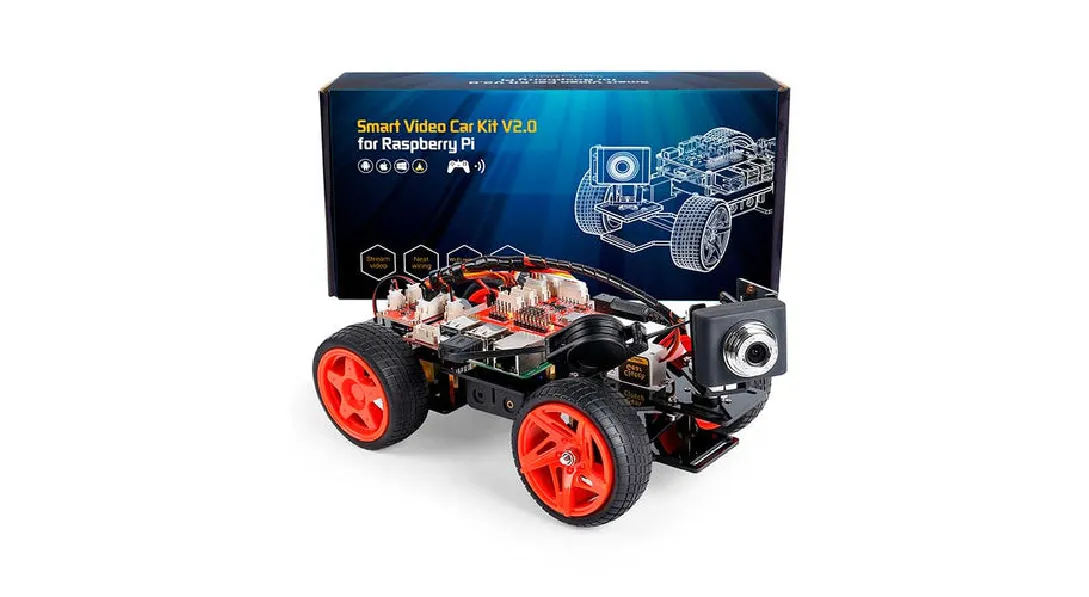 SunFounder PiCar-V is an Open-source DIY Robot car kit. You can learn various things such as python coding, object tracking, color recognition and more.
The kit contains all the required items like wheels, camera, sensors, motors etc. to build a working smart car. However, you may need to purchase Raspberry Pi, SD card and batteries separately for a fully functioning smart robot car.
Also, the USB camera has a 120-degree wide-angle and can be used for Real-time Video Transmission. This means you can view the images or video captured by the camera in real-time on a web browser of any device through WiFi.
If your kid is old enough, then this kit is will be an ideal choice to get started with robotics and programming in a fun way. Moreover, you can find the online tutorial to build the Robot car on the SunFounder website.
Contents of SunFounder Raspberry Pi Smart Robot Car Kit:
Raspberry Pi and TF card (Only if you choose the "Pi included" version)
Plate set
Robot Hat
PCA9685 PWM Driver
TB6612 Motor Driver
18650 Battery Holder (Batteries are not included)
SunFounder SF006C Servo
120° Wide-angle USB Camera
Front Wheel
Rear Wheel
Ribbon (30cm)
Cross Screwdriver
Wires, screws, nuts, Wrenches and standoffs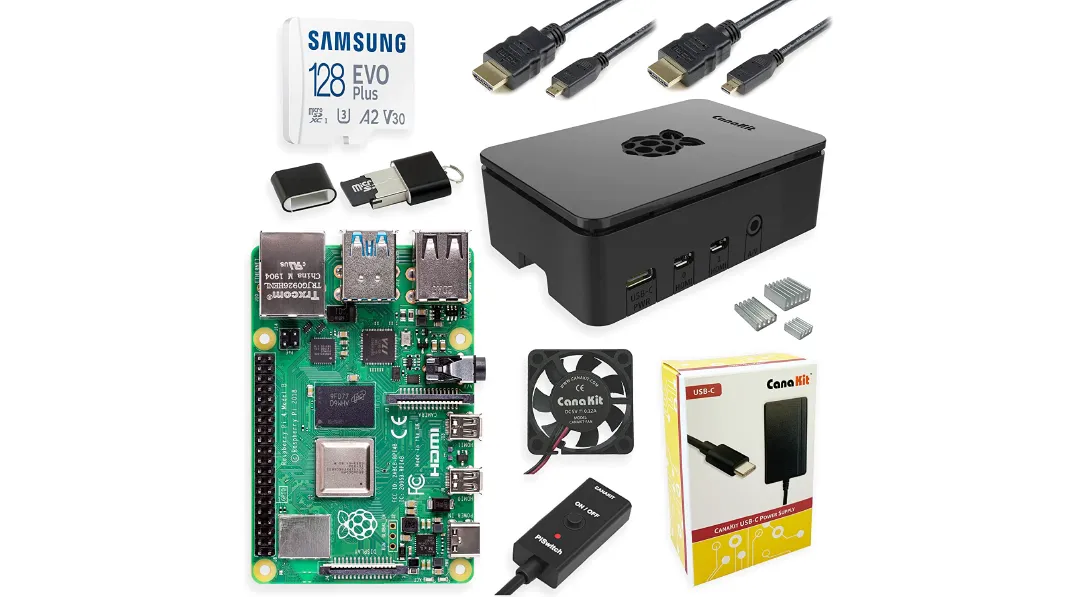 The last on this best Raspberry Pi kit for kids list is the CanaKit Raspberry Pi 4 Extreme Kit. It includes everything that one needs to get started with the Raspberry Pi.
Moreover, the Micro SD card is pre-loaded with the NOOBS for ease. Apart from all the required things, the kit includes a case with a fan mount, a fan, a set of heat sinks, a card reader, a quick start guide and a GPIO reference card.
Also, the included PiSwitch provides an option to turn Raspberry Pi On/Off without any need of unplugging it from the power socket.
This is overall the best basic starter kit for Raspberry Pi 4 available in the market. This kit is great for children who want to get started with basic Linux projects.
Contents of CanaKit Raspberry Pi 4 Extreme Kit:
Raspberry Pi 4 Model B
128GB Samsung EVO+ Micro SD Card (Class 10) Pre-loaded with NOOBS
CanaKit Premium High-Gloss Raspberry Pi 4 Case with Integrated Fan Mount
CanaKit Low Noise Bearing System Fan
Set of 2 Micro HDMI to HDMI Cables – 6 foot (Supports up to 4K 60p)
CanaKit 3.5A USB-C Raspberry Pi 4 Power Supply with Noise Filter
CanaKit USB-C PiSwitch (On/Off Power Switch for Raspberry Pi 4)
Set of Heat Sinks
USB MicroSD Card Reader
CanaKit Quick-Start Guide
CanaKit GPIO Reference Card
Conclusion
That concludes the list of best Raspberry Pi Kit for kids. You can choose any of the above-mentioned kits according to your kid's age and understanding capabilities.
Raspberry Pi can be used for a variety of projects. There are other Raspberry Pi kits available on the market. Once your kid develops the basic skills, you can treat him/her with Robot Kits or Retro-Gaming kits.
If you like this post, then follow Techsphinx on Facebook and Twitter for more reviews, tricks, tips and tutorials.
This article needs update or correction? Report the issue here so I can update it.