This post may contain affiliate links/ads and I may earn a small commission when you click on the links/ads at no additional cost to you. As an Amazon Affiliate, I earn from qualifying purchases. Techsphinx also participates in the StationX Affiliate program. You can read my full disclaimer here.
Devices like PC, laptop, and smartphones along with the internet has become an important part of our life. Since we all keep our important data on these devices, these devices have become a target for hackers and other online threats.
A great way to stop these online threats from getting into your network and devices is to use a Firewall.
Firewalls have become one of the most important security components. A firewall can either be software or hardware that will protect us from information leaks, potential hacks and malware attacks on our network and devices.
You can protect all your devices in your home or business using a hardware firewall. There are many hardware firewalls on the market. However, this list will focus on the best hardware firewall for home use.
Here's the summary of the best hardware firewall for home:
Best Hardware Firewall for Home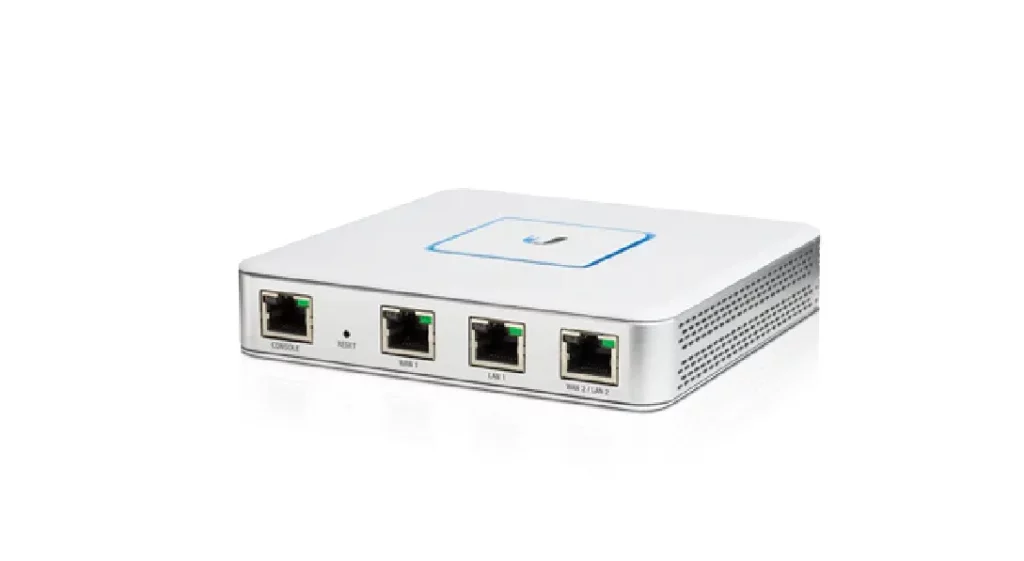 The first on the best hardware firewall list is the Ubiquiti Unifi Security Gateway. It is bundled with a 500 MHz Dual-Core Processor along with 512 MB RAM and 2 GB onboard flash storage. As for the ports, it has 3 x Gigabit Ethernet ports and 1 x RJ45 Serial port.
The UniFi security gateway is integrated with the UniFi controller. Through this, you can manage the UniFi Security Gateway and other UniFi devices through a single, centralized interface.
You can adjust firewall settings, manage network users, view real-time device insights, create VLANs and manage other aspects of the security gateway through a simple and clean Graphical User Interface (GUI).
The wide range of features it offers, and that too, at an affordable price range, simply makes it the best security gateway for home.
Key Features of Ubiquiti Unifi Security Gateway:
Dual-Core 500 MHz Processor.
512 MB DDR2 RAM and 2 GB Flash storage.
3 x Gigabit Ethernet ports.
1 x RJ45 Serial Port.
Fanless (silent operation).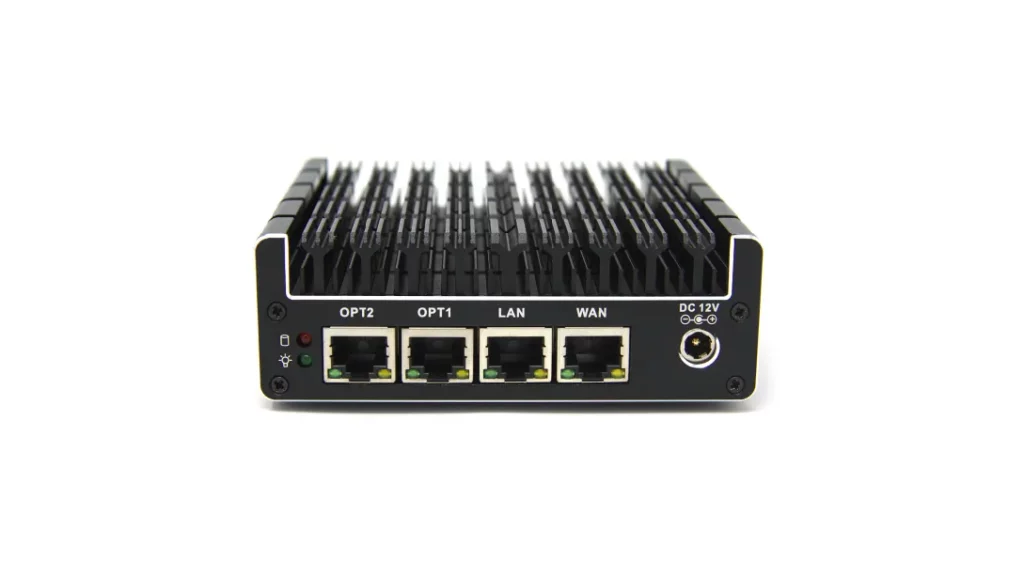 Protectli Vault FW4B is a four-port Mini PC bundled with a 64-bit Intel J3160 processor. It is available in many RAM and storage variants.
The one I am mentioning here has 8 GB RAM and 120 GB SSD storage. You can also go with the barebone (no RAM, no SSD) version where you have to add the RAM and SSD yourself to complete the build.
Unlike other hardware firewalls on this list, Protectli Vault FW4B doesn't come pre-loaded with any firewall software. You have to manually install a firewall solution. It is compatible and tested with many open-source solutions including pfSense, OPNsense and Untangle.
This gives you a lot of flexibility in choosing your firewall software and creating a customized security system that is tailored to your needs. Moreover, it has a fanless design which makes it completely silent during operations.
If you're not afraid to get your hands dirty and want to build a security system yourself, then Protectli Vault FW4B will be a perfect choice.
Key Features of Protectli Vault FW4B:
Intel Quad Core Celeron J3160, 64 bit, up to 2.2GHz.
AES-NI hardware support.
4 x Intel Gigabit Ethernet ports, 2 x USB 3.0, 1 x RJ-45 COM, 2 x HDMI ports.
Compatible with pfSense, OPNsense and Untangle.
Fanless design.
Available in Barebone (no RAM, no SSD) version.
Compatible with coreboot BIOS (must be installed by user).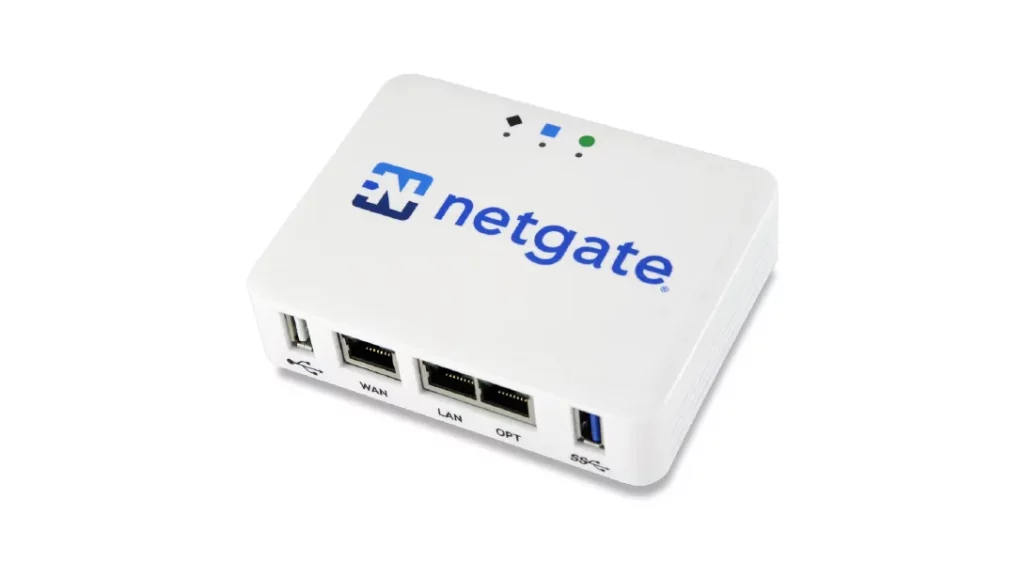 pfSense is a popular and open-source firewall solution and Netgate provides the official hardware for the same. The Netgate SG-1100 is pre-loaded with pfSense Plus software.
pfSense plus is only available for the Netgate appliances and is different from the pfSense CE that you download and install on third-party devices like on the Protectli Vault FW4B mentioned previously.
SG-1100 has a Dual-Core ARM Cortex-A53 1.2 GHz CPU along with 1 GB RAM and 8GB storage. As for networking, it has 3 x GbE Ethernet (WAN/LAN/OPT) ports.
Moreover, you can easily place this hardware firewall on your desktop or rack. The compact form factor and fanless (silent) design is the icing on the cake.
If you want a device that runs pfSense firewall out-of-the-box, then there is no better option than the official Netgate appliances. The SG-1100 is the most affordable version and is best suited for home networks.
Key Features of Netgate SG-1100:
Official pfSense Hardware.
pfSense Plus pre-installed.
Dual-core ARM Cortex-A53 1.2 GHz CPU.
1GB DDR4 RAM and 8GB EMMC storage.
3 x GbE Ethernet (WAN/LAN/OPT) ports, 1 x USB 3.0, 1 x USB 2.0 and 1 x Micro USB port (console).
Compact form factor with silent operation.
The last on the list is Firewalla Blue Plus Firewall. It has a 64-bit Quad-Core 1.2 GHz CPU along with 2 GB RAM and 16 GB SD storage. It has 500 Mb Packet Processing Power which is good enough for home use.
This small device offers many features including VPN server/client, Intrusion detection/prevention, behaviour analytics, Geo-IP filtering, safe search, Ad Block and many other features and settings that can be managed through a simple iOS or Android app. The best part? There are no monthly fees.
Please note that: – Firewall Blue Plus firewall is not compatible with all routers, make sure to check if it is compatible with your router model before purchasing. You can also go for Firewalla Gold or Firewalla Purple which uses the Router and Bridge mode that is compatible with any device.
Key Features of Firewalla Blue Plus:
Quad-Core 64bit 1.2 GHz CPU.
2 GB RAM and 16 GB SD Storage.
Prevent intrusion up to 500 Mbps.
Smart Parental Control.
Home Hardware Firewall Buying Guide
Here are some things to consider when looking for a hardware firewall:
Throughput
One of the most important things to consider in a hardware firewall is the throughput. If you didn't get this one right, then you'll have to suffer the slow speeds.
It all depends on how many users will be on the network. Usually, for home needs, 500 Mbps throughput is enough. If the number of users is more, then you may want a hardware firewall that can handle 1Gbps throughput.
Therefore, it is recommended to get a rough idea of how many devices are you planning to connect and their use cases before purchasing the hardware firewall, so you don't have to compromise on speed.
Device Monitoring
Another thing to look for is the Device monitoring feature. With this, you'll be able to keep an eye on all the devices that are connected based on the name and not just the IP address.
Pricing
Last but not least is pricing. Hardware firewalls can range from hundreds of dollars to even thousands of dollars depending on the level of protection it will provide. Most of the high-end firewalls are for large businesses.
You don't have to spend a fortune to get a firewall for your home. With Open-source firewall solutions such as pfSense and OPNsense, you can even turn old hardware with a compatible network card into a hardware firewall.
Conclusion
This concludes the best hardware firewall for home list. I have also made lists of pfSense hardware and OPNsense hardware. You can check those out if you want a device that is compatible with the two most popular open-source firewall solutions.
If you like this post, then follow Techsphinx on Facebook and Twitter for more reviews, tricks, tips and tutorials.
This article needs update or correction? Report the issue here so I can update it.