This post may contain affiliate links/ads and I may earn a small commission when you click on the links/ads at no additional cost to you. As an Amazon Affiliate, I earn from qualifying purchases. Techsphinx also participates in the StationX Affiliate program. You can read my full disclaimer here.
Kali Linux is one of the most popular open-source distro for penetration testing. You can install Kali Linux on Raspberry Pi, PC or Laptop and utilise its wide range of pre-built tools for hacking.
For Android, there is another application called Kali Nethunter. With Kali Nethunter, you can turn your Android device into a highly portable penetration testing machine.
Although you can install Kali Nethunter on most android phones, some phones are supported by the community and used more often by Nethunter enthusiasts. This means you can get support and documentation more easily.
Update (Jan 2023): Added Nethunter Pro phone.
Here's the summary of the best phones for Kali Nethunter:
Things to keep in mind:
1. Make sure the phone you're purchasing is factory unlocked.
2. Installing Kali Nethunter by flashing it through custom recovery may brick your device. I/TechSphinx shall not be held responsible for your actions.
Kali Nethunter Editions
There are 4 Nethunter Editions available:
1. NetHunter Rootless – As the name implies, this NetHunter edition is for unrooted, unmodified Android devices. You don't need to root your Android device or modify system files to use this edition.
2. NetHunter Lite – This is the full NetHunter package for rooted phones without a custom kernel. You can install the NeHunter Lite edition on all Android devices that are rooted and have a custom recovery.
3. NetHunter – This one is also the complete NetHunter package but with a custom kernel for supported devices. You can only install this edition on specific Android phones. All phones mentioned in this list are supported.
4. Nethunter Pro – This is the official Kali Linux build for mobile devices. For now, only the Pine64 PinePhone and PinePhone Pro are supported.
Best Kali Nethunter phones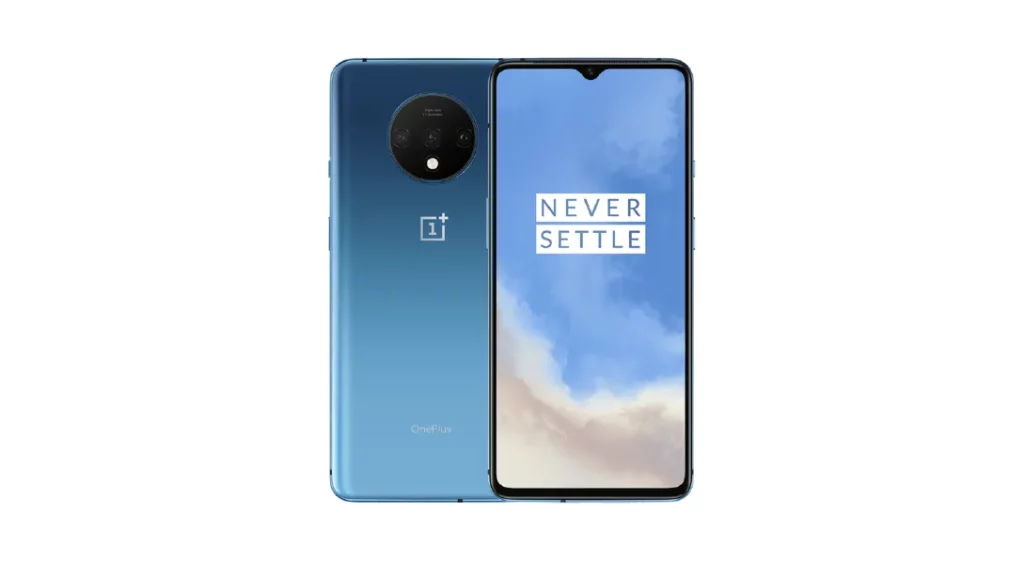 Hardware Specs:
| | |
| --- | --- |
| Chipset | Qualcomm SM8150 Snapdragon 855+ (7 nm) |
| Memory | 8 GB RAM |
| Storage | 128GB/256GB |
| GPU | Adreno 640 |
| Battery | Li-Po 3800 mAh |
OnePlus 7T is the best phone you can use with Kali Nethunter. It is bundled with the Qualcomm SM8150 Snapdragon 855+ chipset along with 8GB RAM and Adreno 640 GPU.
It also has a 90Hz AMOLED 6.55 inches display with 1080 x 2400 pixel resolution. As for storage, you have the option to choose between the 128GB and 256GB variants. Keep in mind, this phone doesn't have a Memory card slot.
When it comes to networking, the OnePlus 7T supports Wi-Fi 802.11 a/b/g/n/ac network standards. Moreover, having Bluetooth 5.0 is of utter importance as there is no 3.5mm jack included in the device.
Lastly, the battery of this phone is 3800mAh Li-Po which supports 30W fast charging and 30T Warp Charge.
OnePlus 7T is heavily supported by the Kali Nethunter community and is also the recommended high-end device for Nethunter. You can also find the installation instructions for Nethunter on OnePlus 7T in the official Nethunter documentation.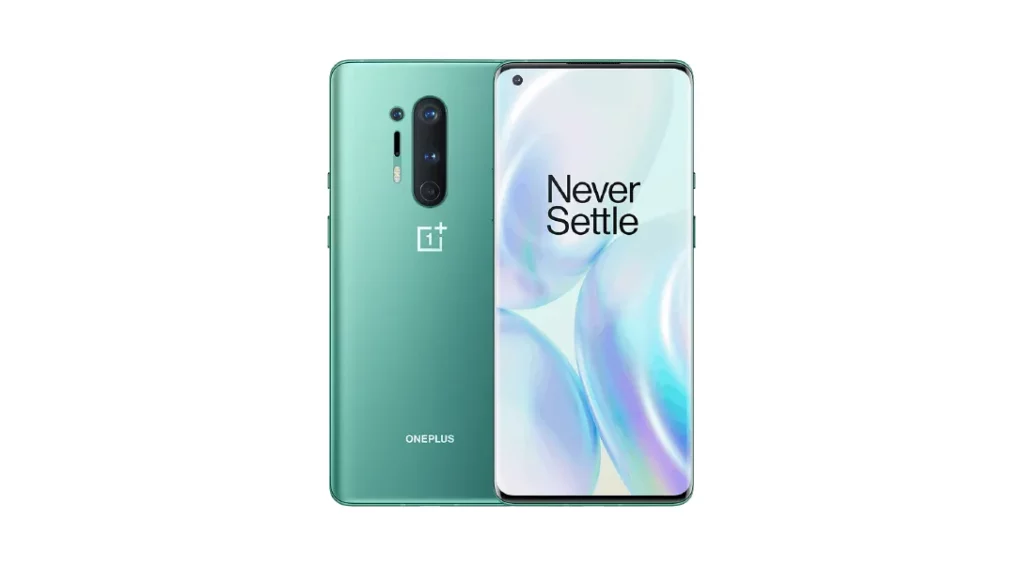 Hardware Specs:
| | |
| --- | --- |
| Chipset | Qualcomm SM8250 Snapdragon 865 5G (7 nm+) |
| Memory | 8GB/12GB RAM |
| Storage | 128GB/256GB |
| GPU | Adreno 650 |
| Battery | Li-Po 4510 mAh |
The next phone on this best phone for Kali Nethunter list is the OnePlus 8 Pro. It is equipped with Qualcomm SM8250 Snapdragon 865 5G processor along with Adreno 650 GPU.
OnePlus 8 Pro is available in two variants – 8 GB RAM with 128 GB storage and 12 GB RAM with 256 GB storage. Just like the previously mentioned OnePlus 7T, this one also doesn't have a memory card slot.
As for networking, the OnePlus 8 pro supports WiFi 6 and older Wi-Fi 802.11 a/b/g/n/ac wireless standards. Bluetooth 5.1, GPS and NFC support is also included.
The 120Hz 6.78 inch AMOLED display with a resolution of 1440 x 3168 pixels will provide an enhanced viewing experience.
OnePlus 8 pro ships with a Li-Po 4510 mAh battery which supports 30W Fast charging. Moreover, this phone also has 30W Fast Wireless charging and 3W Reverse Wireless charging.
When it comes to features, the OnePlus 8 pro has an edge over the Oneplus 7T. However, the OnePlus 7T has more community support and documentation.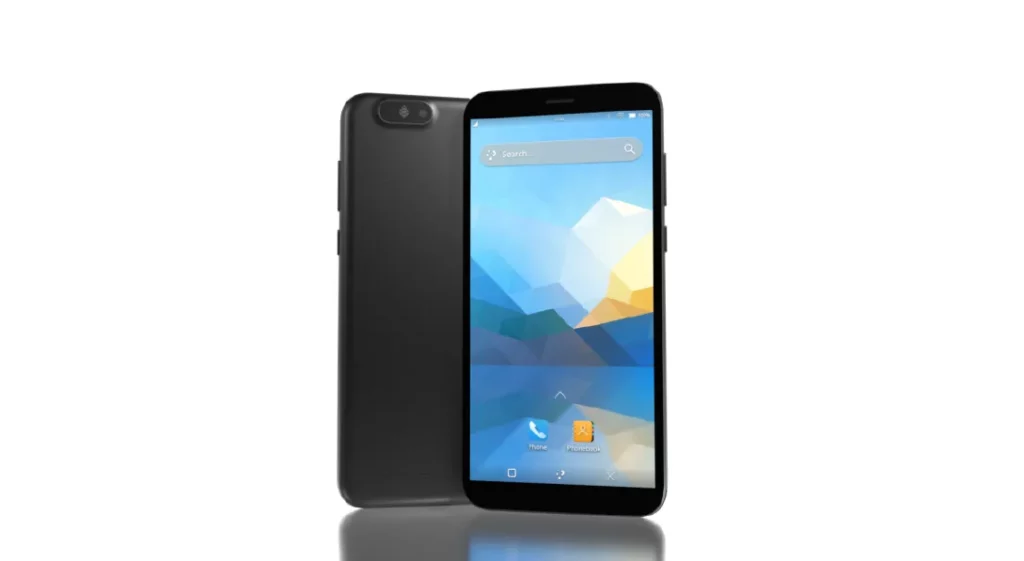 Hardware Specs:
| | |
| --- | --- |
| Chipset | Rockchip RK3399S 64bit SoC – 2x A72 and 4x A53 CPU cores @ 1.5GHz |
| Memory | 4GB LPDDR4 @ 800MHz |
| Storage | 128GB eMMC flash storage |
| GPU | ARM Mali T860 4x core GPU @ 500MHz |
| Battery | 3000 mAh |
Kali Linux has recently released the NetHunter Pro edition. It is the official Kali Linux build with the Phosh desktop environment that is optimized for mobile devices. Currently, it only supports a couple of devices and the PinePhone Pro is one of those devices.
PinePhone Pro is bundled with a Hexacore Processor, 4 GB RAM/128 GB storage, ARM Mali T860 GPU and 3000 mAh battery along with many other great hardware specs.
Unlike other Android devices mentioned in this list, PinePhone Pro is a Linux-only smartphone that allows you to install and experience compatible mainline Linux distros.
However, it is not ready to be a replacement for Android or iOS devices, especially if you depend on apps and features that are only available on Android or iOS devices. Therefore, PinePhone Pro as a daily driver might not be a suitable option for everyone.
If you are a Linux enthusiast and want to experience mainline Linux distros including the Kali NetHunter Pro on a mobile device, then PinePhone Pro is for you.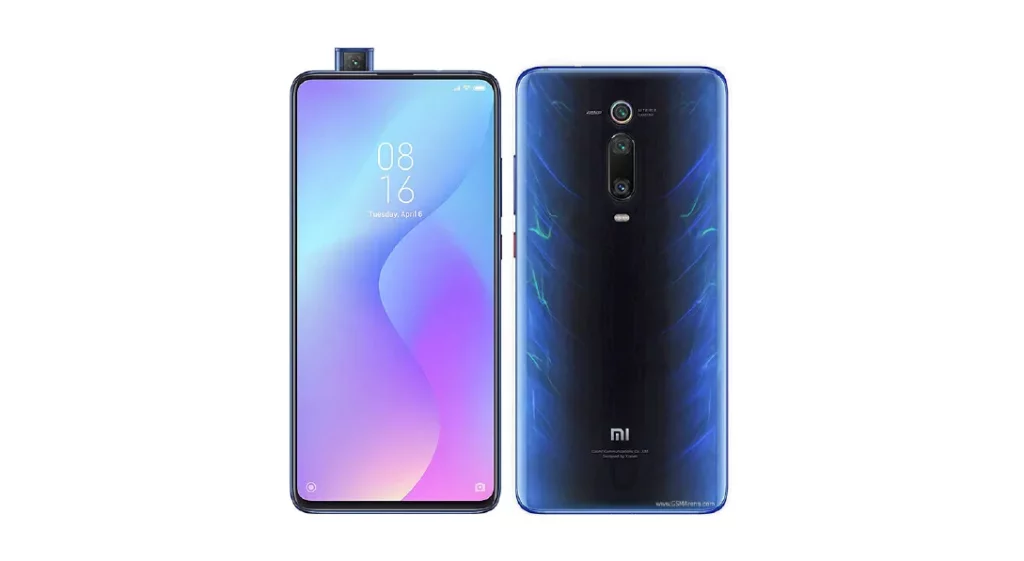 Hardware Specs:
| | |
| --- | --- |
| Chipset | Qualcomm SDM730 Snapdragon 730 (8 nm) |
| Memory | 6GB RAM |
| Storage | 64GB/128GB |
| GPU | Adreno 618 |
| Battery | Li-Po 4000 mAh |
Xiaomi Mi 9T is equipped with Qualcomm SDM730 Snapdragon 730 chipset along with 6GB RAM and Adreno 618 GPU. It also has an octa-core processor and 6.39 inch AMOLED display with 1080 x 2340 pixel resolution.
Xiaomi Mi 9T is available in 64GB and 128GB storage variants and doesn't include a memory card slot. The battery is 4000 mAh Li-Po and supports 18W Fast charging.
As for networking, Xiaomi Mi 9T has support for Wi-Fi 802.11 a/b/g/n/ac wireless standards and Bluetooth 5.0 along with support for GPS and NFC.
Xiaomi Mi 9T has a nice build quality and is also the preferred mid-range device to use with Kali Nethunter.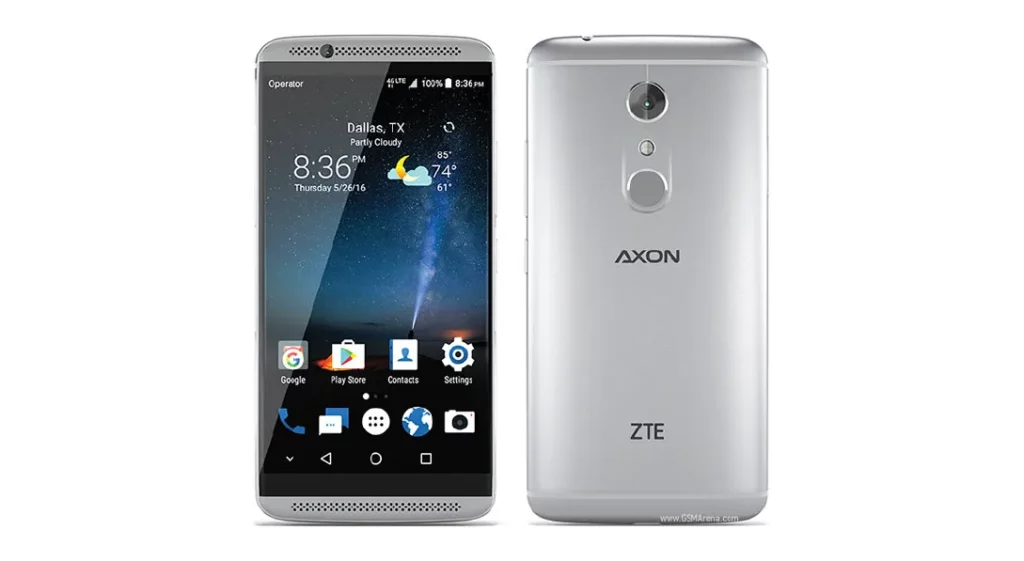 Hardware Specs:
| | |
| --- | --- |
| Chipset | Qualcomm MSM8996 Snapdragon 820 (14 nm) |
| Memory | 4GB RAM |
| Storage | 64GB |
| GPU | Adreno 530 |
| Battery | Li-Ion 3250 mAh |
The last device on this list is ZTE Axon 7. It is bundled with Qualcomm MSM8996 Snapdragon 820 chipset along with 4GB RAM, 64GB storage and Adreno 530 GPU.
It is bundled with a 5.5 inches AMOLED screen with 1440 x 2560 pixels resolution and 16:9 ratio.
When it comes to networking, this phone has support for dual-band Wi-Fi 802.11 b/g/n/ac standards along with Bluetooth 4.2, GPS and NFC.
In Axon 7, you'll get a 3250 mAh Li-Ion battery along with 18W fast charging.
This is an old phone, however, it is still a popular phone in the Nethunter community. If you can get your hands on ZTE Axon 7, you will get a budget-friendly phone that will help you get started on your Nethunter journey.
Attacks and features of Kali Nethunter
Here's a list of some features and attacks available in Kali Nethunter. Once you install Kali Nethunter on your Android device, you can give these a try. Learning, these features and attacks will also be a good starting point especially if you're a beginner.
KeX Manager – Using KeX Manager you can easily set up a VNC session and output your screen using HDMI or screencast for a full-fledged Kali Nethunter Desktop Experience.
USB Arsenal – USB-Arsenal is the control centre for USB-based attacks. From here, you can enable different gadget modes such as mass storage gadget mode to mount .iso/.img files or RNDIS gadget mode to carry out various network interface-based attacks.
HID Attacks – You can turn your Nethunter phone into a pre-programmed keyboard that can type given commands. Connect your phone to the computer using the OTG cable and navigate to HID attacks menu on Kali Nethunter.
DuckHunter HID – With the DuckHunter HID option, you will be able to use your android phone as a USB Rubber Ducky. There are many pre-configured scripts available in the "Example presets" menu or an even larger selection on the Duck toolkit site.
BadUSB MITM Attack – This option will turn your android device into a USB network interface. When plugged into a target computer (Windows or Linux), all the traffic will be forced to go through the Nethunter phone, where the traffic can be MITM'd.
MANA Wireless Toolkit – Through this wireless toolkit you can perform rogue Wi-Fi AP and MitM attacks. You can tweak the available settings such as SSID, channel number etc. to match your target environment.
Bluetooth Arsenal – Just like USB Arsenal, Bluetooth Arsenal is the control centre for Bluetooth-based attacks. You can Recon, spoof, listen to, or inject audio to various Bluetooth devices using the utilities available in the arsenal.
MITM Framework – This framework includes keylogging, cookie capture, ARP poisoning, injection, spoofing and many other Man-In-The-Middle and network attacks.
NMap Scan – NMap scan is widely used for recon purposes. This NMap scanner in Nethunter allows you to easily launch in-depth scans on targets or networks, without the hassle of typing long commands using an on-screen keyboard.
Metasploit Payload Generator – As the name suggests, this option in Nethunter will allow you to generate payloads using the Metasploit "msfvenom" utility on the go.
Searchsploit – SearchSploit pane allows you to easily search the Exploit Database archive. You can view the exploit or edit it locally as per your hacking requirements.
If you want to learn about the above-mentioned attacks in detail or hacking in general, then I recommend The Complete Ethical Hacking Course Bundle on StationX.
You can also sign up for the StationX VIP membership and gain access to the full library of top courses (230+ courses) related to cyber-security along with many other great benefits. You can read more about the membership and its advantages here.
Conclusion
This concludes the best phones for Kali Nethunter list. There are many other phones on which you can install Kali Nethunter. You can find the full list of supported devices on the Kali Linux website.
If you like this post, then follow Techsphinx on Facebook and Twitter for more reviews, tricks, tips and tutorials.
This article needs update or correction? Report the issue here so I can update it.