This post may contain affiliate links/ads and I may earn a small commission when you click on the links/ads at no additional cost to you. As an Amazon Affiliate, I earn from qualifying purchases. Techsphinx also participates in the StationX Affiliate program. You can read my full disclaimer here.
Do you want to tweak or modify your android phone? Or even install a third-party customized operating system (custom ROM) like LineageOS or Resurrection remix?
If your answer is "YES" for the above questions, then you will need a custom recovery for your device. But wait, do you know which will be the best custom recovery for your android device? Or What are the requirements for installing a custom recovery? No? Don't worry, in this post you are going to get all your questions answered.
What is android custom recovery?
Before custom recovery, let's understand what is a recovery in android?
Android recovery is a lightweight runtime environment that is installed on a separate bootable partition on your device. With a combination of key presses or using the command line you can enter into recovery mode of your android device, from there you can factory reset the device, install official updates as well as repair the device.
All android devices come with a recovery installed, this is called stock recovery. As android is open-source and with its recovery source code available, building a customized recovery with some added functionality is not hard. These customized recoveries are known as custom recovery.
Unlike stock recovery, custom recovery allows NANDroid backup and restore functions, selective wiping of data (yes! you don't have to delete everything, you can select what to delete), mount partitions, copy files to SD card and most important of all, it allows us to install custom ROMs.
Pre-requisites for installing a Custom Recovery.
An Android device. (Obviously!)
Unlocked Bootloader. (Unlocking OEM (bootloader) will void the warranty of your device and delete all data from your device. Don't proceed without having the backup of your important files, images, settings etc.)
A flashable recovery image file.
Note: Different Android devices have different ways to unlock bootloader and install custom recovery. So check out XDA developers or google "how to unlock bootloader for XYZ device" and go to the official website of the below-mentioned recoveries to know how to install custom recoveries on your particular device and one more time I would like to mention, "DON'T DO ANYTHING WITHOUT TAKING BACKUP".
This post is not about "how to install custom recovery on your particular XYZ device", I don't own every android phone that is made. But, you can check my Root Moto G5s Plus and install custom recovery post where I unlocked bootloader, installed a custom recovery and rooted my Motorola Moto G5s plus. That'll give you an idea about what to expect when installing a custom recovery on your android device.
This android custom recovery list is not in any particular order. All these recoveries have distinct features that make it better in one way than the other. Choose a recovery that suits you best and is available for your device.
Custom recoveries for android device.
Now, you know what a custom recovery is and how to install one, let's see which custom recoveries are available for your android device.
1.) TWRP – Team Win Recovery Project.
TWRP is an open-source custom recovery with a touchscreen-enabled interface. It is also used as a base recovery for developing other custom recoveries. As a matter of fact, every recovery on this list is based on TWRP custom recovery with added functionalities.
The best part of TWRP is that it supports almost every android device, you can check their official list of supported devices, to see if your device is supported.
Features of TWRP:
Backups of partitions in TAR or raw Image format.
Restore backups from internal storage, external SD storage or OTG devices.
Custom Firmware installation.
Partition wiping.
File deletion.
Terminal access.
ADB Root Shell.
Theme Support.
Possible decryption support depending on the device.
Supports almost every android device.
Also, have a TWRP official app on play store.
Download Latest TWRP recovery from its official site.
2.) OFRP – OrangeFox Recovery Project.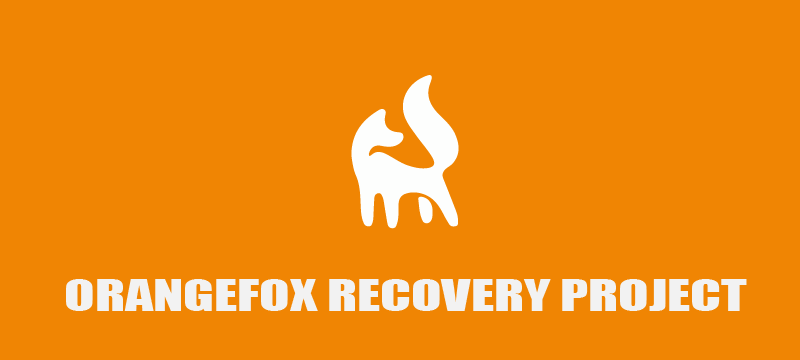 OrangeFox recovery is based on TWRP with some additional functionalities. Originally built for a Xiaomi device, this recovery has come a long way in terms of stability and design and supports over 47+ devices as of writing this post.
Some interesting features of OFRP:
Supports Treble and non-Treble ROMs.
Increased compatibility with TWRP.
Updated with latest TWRP commits.
Built-in support for installing Magisk.
Built-in support for installing SuperSU (v2.82-201705271822 – non-Treble ROMs only).
AromaFM.
Password, torch, led.
Support for Miui and Custom ROMs.
MIUI OTA support.
Better language support.
Optimized versions of community scripts.
Alternative lock screen.
Fox theme engine:
– choice of theme (black, dark, etc), colour scheme and splash screen.
And many more!
Head over to OrangeFox Recovery official site to download and learn more about this recovery.
3.) SHRP – Sky Hawk Recovery Project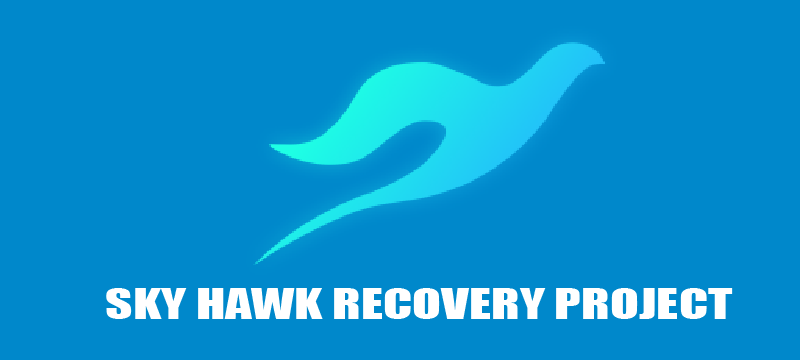 Sky Hawk Recovery Project brings the newest design and butter-smooth UI experience for the native TWRP custom recovery. It supports a wide range of devices along with some cool features.
Features of Sky Hawk Recovery:
Theme support with a clean and modern design.
Improved dashboard with more quick access options.
Password lock protection
Modified file manager
Inbuilt support for flashing modules like – Magisk or ViperFx
Hal3 / CameraAPI2 – enable /disable from dashboard
CPU core lock/unlock
Navigation and Status bar customization
Notch mode with the toggle to disable
And many other great features.
Head over to SHRP website to download this custom recovery and learn more about this awesome project.
4.) PBRP – Pitch Black Recovery Project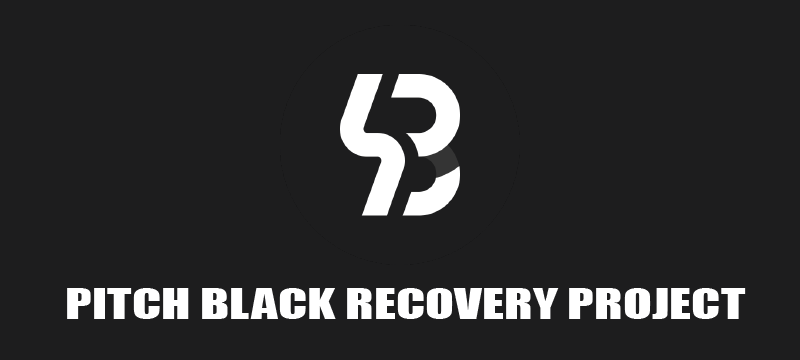 Pitch Black Recovery is a fork of TWRP recovery with a clean UI and many other improvements that make it a more flexible and easy-to-use recovery.
PBRP aims is to provide the world's most advanced recovery with better customizations, themes and features.
Features of Pitch Black Recovery:
Based on the latest TWRP source
Supports Treble and non-Treble ROMs
Great troubleshooting features and tools
Material design and full dark theme with changeable accents
Advanced tools including code-name changer and Pin/Pass remover
Disable DM Verity
Uses AromaFM as the default file manager
Inbuilt support for enabling/disabling Super-SU and Magisk
Universal flash-able file for all variant of a device
Multi-lingual support (for 10+ languages)
Automatic PBRP Injection after flashing ROM (treble only) (beta)
And many more!
Have a look at PBRP official site for the list of supported devices and to download custom recovery.
5.) RWRP – RedWolf Recovery Project.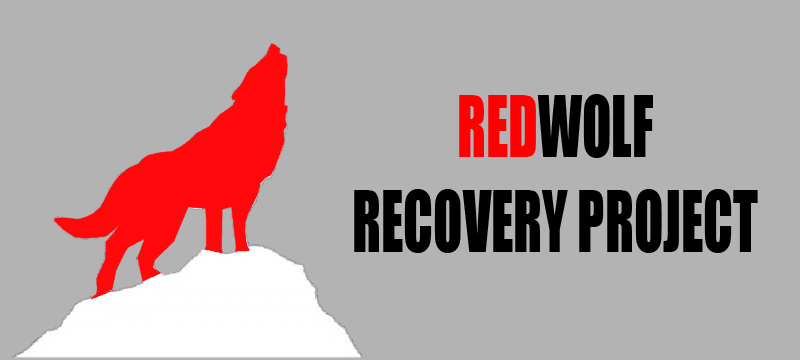 Like OFRP, RedWolf recovery is also based on TWRP and has some cool additional features but only for a limited number of android devices. You can check on RedWolf recovery site to see if your device is supported.
Features of RedWolf recovery:
Based on the latest TWRP source.
Simple and easy to use with great theming options.
MIUI OTA support.
Password Protection.
Disable DM-Verity and force encryption.
Backup all partitions.
And many more!
If your device is supported, then I encourage you to head over to their official website to download and learn more about RedWolf recovery.
Conclusion
I hope by now you know which custom recovery is best for your device.
Now, I know most of you will be itching to try a custom rom or some cool mods after installing a new custom recovery. But, it would be a great idea to stay safe by creating a backup.
As previously mentioned, Custom recovery allows you to create a NANDroid backup of your android phone. If you want to learn more about NANDroid backup and how to create one, then head over to my post:
How to Create and Restore NANDroid backup?
After that, you can root android phone, install any custom ROM or flash cool mods with a peace of mind.
If you want to know more about custom ROMs, then check out my Best Custom Roms for Android Phones post to find out the best custom Roms available for your android device.
If you like this post, then follow Techsphinx on Facebook and Twitter for more reviews, tricks, tips and tutorials.
This article needs update or correction? Report the issue here so I can update it.