This post may contain affiliate links/ads and I may earn a small commission when you click on the links/ads at no additional cost to you. As an Amazon Affiliate, I earn from qualifying purchases. Techsphinx also participates in the StationX Affiliate program. You can read my full disclaimer here.
In this tutorial, I will show you how to install Brasero – a CD/ DVD burner for Ubuntu.
Brasero is a free and open-source program made for Unix-like operating systems to burn CD/DVD. It has some unique features which enable users to create discs easily and quickly, also it serves as a graphical front-end for backend tools like cdrtools, cdrskin, growisofs, and libburn.
Back in the day, I used to burn bootable DVDs of Operating systems using Brasero. Now, there are many tools that allow making bootable USB drives (which is very fast as compared to DVD). Also, new laptops don't ship with a CD/DVD drive anymore.
Brasero was last updated ages ago, because of this slow development it doesn't ship with Ubuntu anymore. However, it's still available in Ubuntu's Universe repository.
Features of Brasero
Supports multiple backends: cdrtools, growisofs and libburn.
Editing of discs' contents (remove/move/rename files inside directories)
Automatic filtering for unwanted files (hidden files, broken/recursive symlinks, files not conforming to Joliet standard)
Multisession & Joliet extension support
Writing the image to the hard drive
Checking disc file integrity
Write CD-TEXT information
Search for audio files inside dropped folders
The full edition of silences between tracks
Copy a CD/DVD to the hard drive
Erase CD/DVD (For Rewritable CD/DVDs)
Project saving & loading
Burning CD/DVD images and cue files
Song, image and video previewer
Device detection & File change notification
Customisable GUI (when used with GDL)
Supports Drag & Drop / Cut & Paste from Files
And many more.
For a full list of features provided by brasero, go to the GNOME wiki page for Brasero.
Pre-requisites
Ubuntu Installed and Running
Active Internet Connection to download Brasero
Sudo Privileges
How to Install Brasero on Ubuntu?
You can install Brasero by two methods:
Graphical method
Using terminal
First, let's start with the graphical method.
Install Brasero on Ubuntu graphically
Brasero is available in the Ubuntu software center.
1. Start the Ubuntu Software center.
2. Search for Brasero. Click on the result.

3. Click on Install and provide authentication to install the Brasero.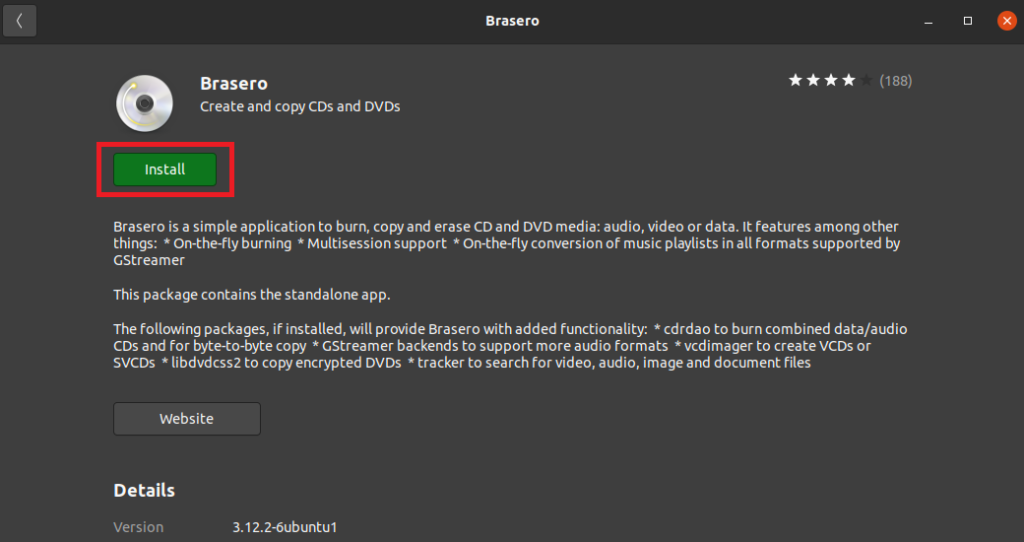 4. Once installation is finished, you'll see the option to remove.
5. Start Brasero via the applications menu.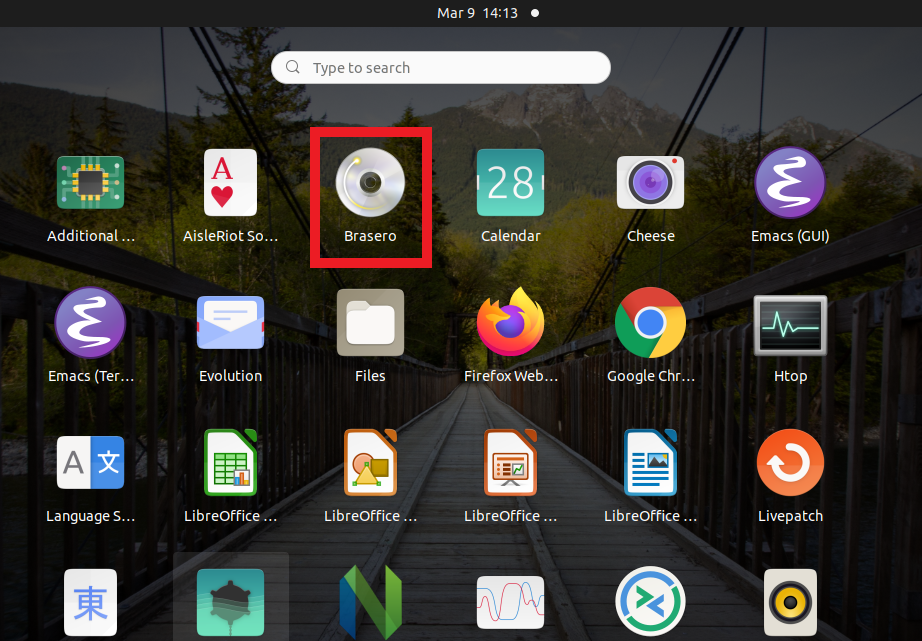 Install Brasero on Ubuntu via terminal
Brasero is available in the Ubuntu repository so you can install it easily using the apt command.
Before installing Brasero, it's recommended to update the software repositories.
sudo apt update
Now, to install Brasero run:
sudo apt install brasero
Once installation is finished, you can start Brasero using the command:
brasero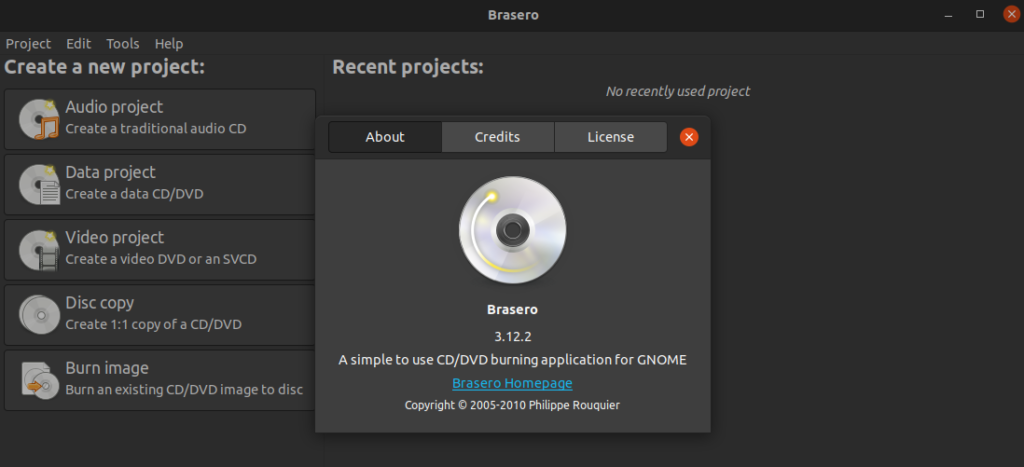 Uninstall Brasero from Ubuntu
If you want to remove Brasero for any reason, then you can do so from Ubuntu Software Center or execute the below command using the terminal:
sudo apt remove brasero
Conclusion
Brasero is a great CD / DVD burner for Ubuntu. It is around for a long time and still works flawlessly. Installing Brasero is also not that difficult as you've seen.
If you like this post, then follow Techsphinx on Facebook and Twitter for more reviews, tricks, tips and tutorials.
This article needs update or correction? Report the issue here so I can update it.