This post may contain affiliate links/ads and I may earn a small commission when you click on the links/ads at no additional cost to you. As an Amazon Affiliate, I earn from qualifying purchases. Techsphinx also participates in the StationX Affiliate program. You can read my full disclaimer here.
Raspberry Pi is a small, low cost, single-board computer. There are many accessories available on the market to make the most of the Raspberry Pi. Some of these Raspberry Pi accessories are essentials (like power supply, SD card etc.) while others add extra features to the Pi.
There are GPIO Pins on the Raspberry Pi board that opens a world of possibilities. Using the add-on accessories, you can use the GPIO Pins to interact with electronic components that can be used to create various projects in the field of IoT, machine learning etc.
Here's the summary of the best Raspberry Pi Accessories:
15 Best Raspberry Pi Accessories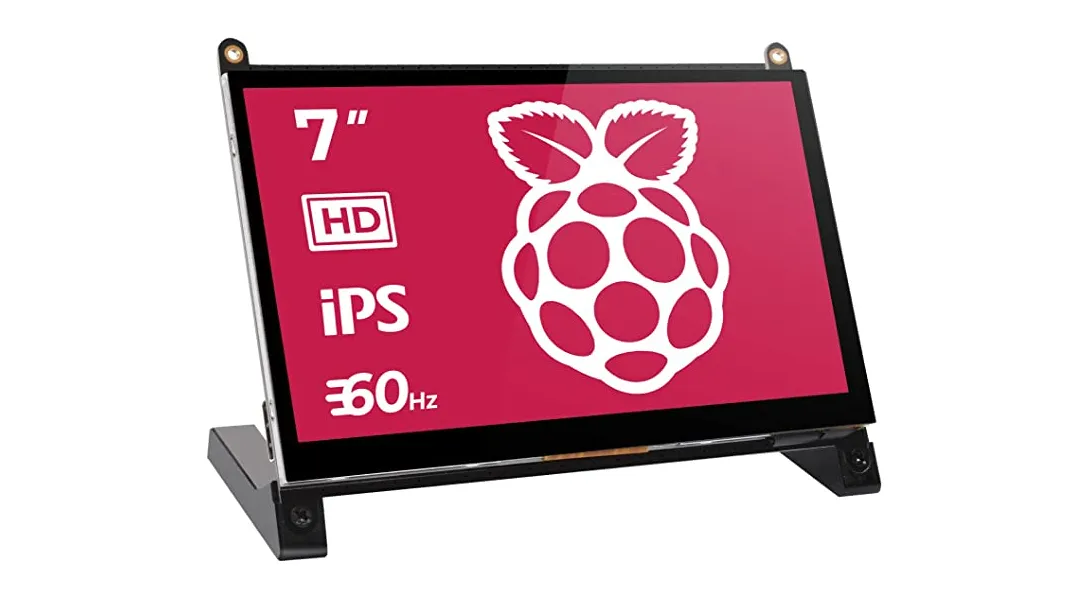 You can easily connect your Raspberry Pi to a TV or monitor using the HDMI cable. However, a TV or monitor is not portable, you cannot carry them around everywhere.
This is where EVICIV Raspberry Pi Touch Screen Monitor comes into play. You can easily carry it around, put it on your desk or integrate it into any DIY project.
This 7-inch light-weight touch screen monitor offers an aspect ratio of 16:9 and has 5 Points Capacitive Touch. It has a wide range of compatibility with Raspberry Pi devices including Raspberry Pi 1/2/3 and Pi 4.
Moreover, it also has built-in speakers and mounting provisions for the Raspberry Pi.
Related: Best Raspberry Pi Touch Screen Display
Features of EVICIV 7-inch Touch Screen Monitor:
Plug and Play.
Built-in Speakers.
IPS screen with HD 1024×600 resolution.
5 Points Capacitive Touch.
178°viewing angle and adjustable brightness.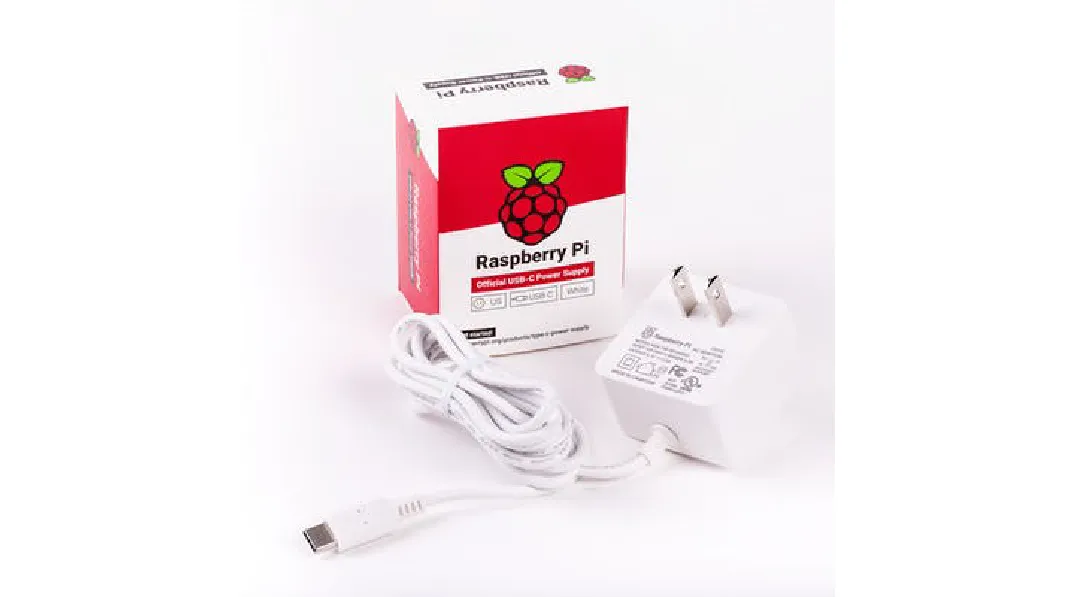 Most people use Mobile chargers to power their Raspberry Pi. This is not a good practice. A Raspberry Pi requires a minimum level of power with its rated amps to work properly.
Mobile chargers or other types of adapters that are not made particularly for Raspberry Pi can cause voltage issues on the Pi. It is highly recommended to use the official Raspberry Pi power supply that is offered by the Raspberry Pi Foundation to avoid any potential damage to the board and ensure proper working of the Pi.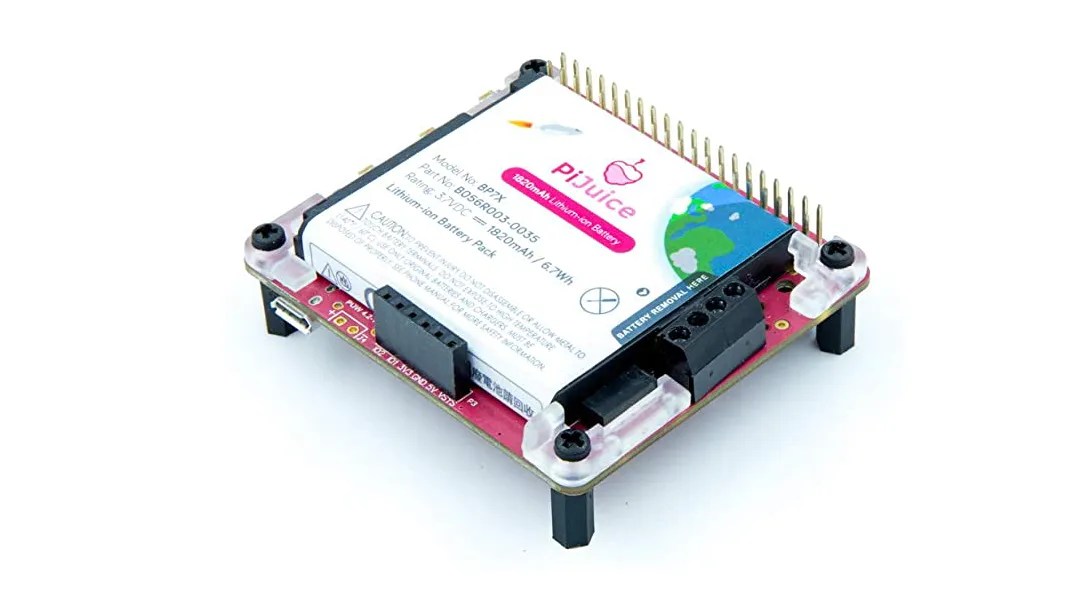 Pijuice HAT provides a portable power backup to your Raspberry Pi. It comes with an intelligent on/off switch and has an integrated real-time clock.
Pijuice acts as a UPS (Uninterrupted Power Supply) for the Raspberry Pi thereby ensuring proper shutdown in case of power failures.
The onboard 1820 mAh battery can last for approximately 4-6 hrs. Moreover, it has provisions to use a larger battery that can last up to 24 Hrs. This is a Hat (Hardware Attached on Top), so it sits on the Raspberry Pi. There are many other great Hats available for Raspberry Pi that offers different functionalities.
Note: Although PiJuice Hat fits the Raspberry Pi 4 device, the onboard battery may not last long enough. Raspberry Pi 4 consumes more power than its predecessors. Keep that in mind, if you're planning to buy it for pi 4.
A camera module is a must-have accessory for projects that include the use of images (face-recognition, OpenCV projects etc.).
The Raspberry Pi High Quality Camera module offer the best image quality compared to other camera modules available for Pi. It has a 12.3 megapixel Sony IMX477 sensor and is designed to use with the C and CS-mount lenses.
The High quality camera module plugs into the same CSI port on the Pi just like the other Raspberry Pi camera modules. Moreover, you can also attach this camera module to a tripod for better stability.
The high quality camera module and its lenses (you'll need to buy separately) will be pretty expensive, however, if you want the best image quality for your Raspberry Pi projects, then it will be worth the investment.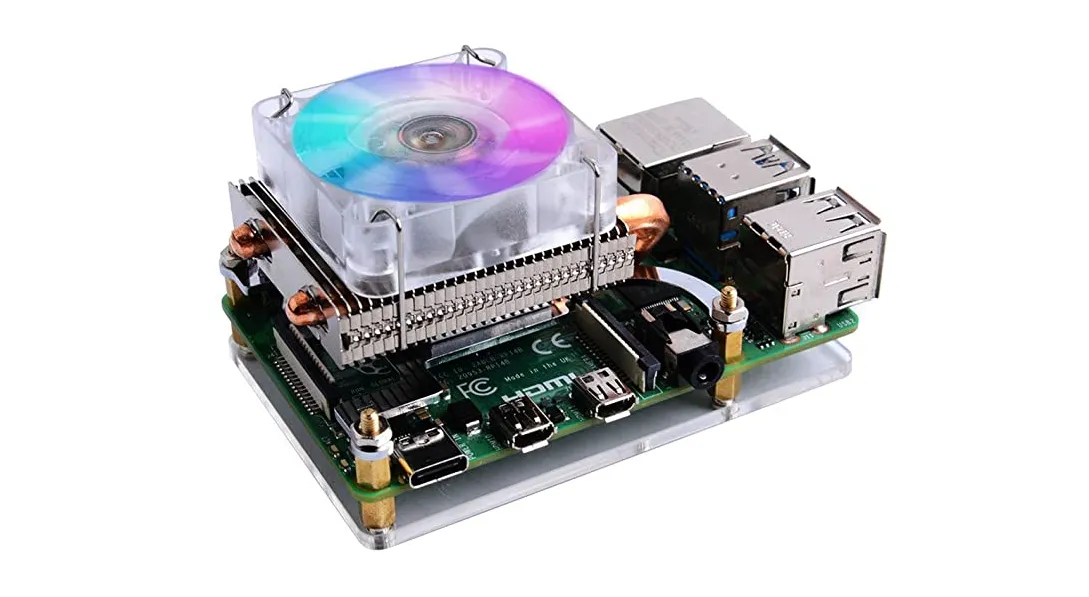 When you work on your Raspberry Pi for longer hours or perform some processor-intensive tasks, you will need some sort of cooling method to keep the temperature on the low side. For that, you can go with heat sinks, an aluminium case with passive cooling or a cooling fan.
The GeeekPi Raspberry Pi Fan comes with heatsink and super-heat dissipation feature to keep your Raspberry Pi cool when under heavy load.
It is compatible with Raspberry Pi 4B and Raspberry Pi 3 Model B/Model B+. This fan requires 5V power to work, which can be provided from the Raspberry Pi itself.
The fan has RGB lighting with an automatic color change feature. It is fairly easy to set up and the fan itself is very quiet. If you are planning to do some CPU intensive work or overclocking, then a cooling fan is a must-have accessory for your Raspberry Pi.
Note: If you want a case to use with the GeeekPi Raspberry Pi Fan, then GeeekPi Raspberry Pi 4 Metal Case will be a perfect fit.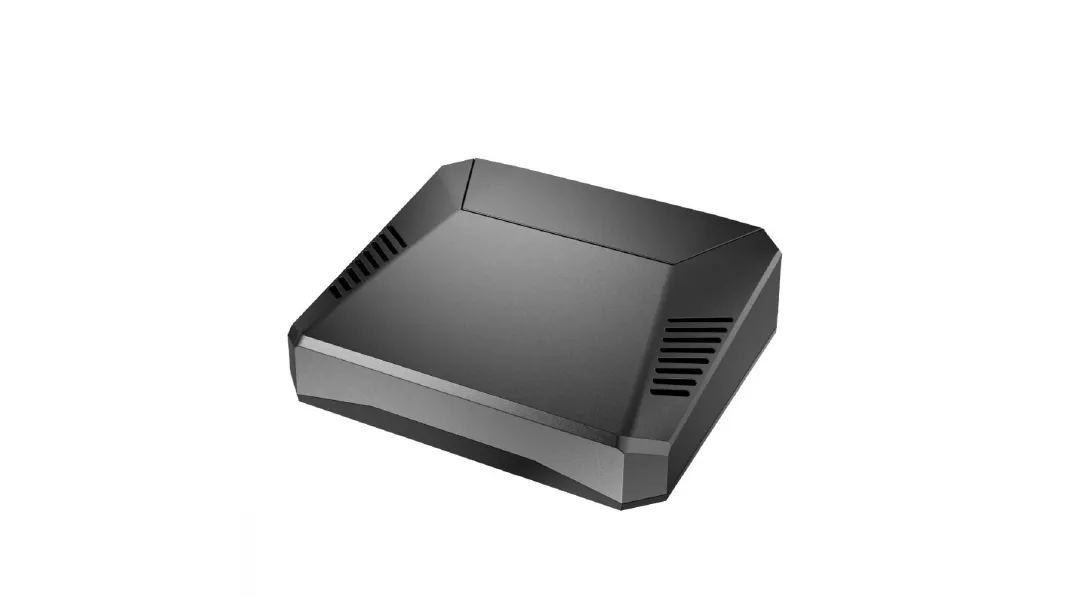 Argon ONE v2 Raspberry Pi 4 Case comes with a power button and a fan. It has a full-aluminium enclosure, two full-sized HDMI ports and built-in IR for remote functionality.
It has a magnetic removable top to access the GPIO pins that allow you to work on various Raspberry Pi projects without any hassle.
The Argon ONE v2 case pushes all the ports to the back of the case which makes the cable management easier and turn the Raspberry Pi into a true mini-computer.
Also, you don't need to worry about the micro HDMI as the case turn them into full-sized HDMI ports. So, you can use the standard HDMI cables and don't need micro HDMI cable or micro-HDMI to HDMI adapters for your Raspberry Pi 4.
The included fan will provide active and passive cooling, the power button will ensure safe shutdown and reboot to prevent file damage and the color-coded and labelled GPIO pins will help to easily identify the pin functions.
Overall, Argon ONE v2 is one of the best cases available for the Raspberry Pi 4 in the market right now.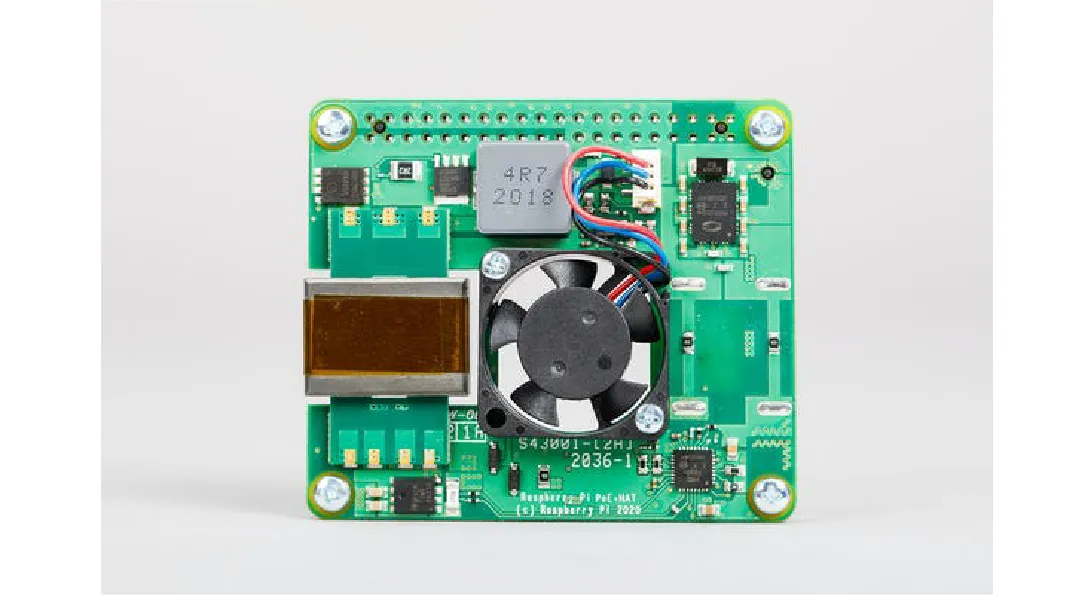 Raspberry Pi PoE+ (Power Over Ethernet plus) Hat is a successor of the old PoE Hat. As the name suggests, PoE+ Hat allows the Raspberry Pi to be powered via the Ethernet port simultaneously with the transfer of data.
It is a great alternative way to power your Raspberry Pi. The PoE+ hat has an output voltage of 5V, maximum output current of 5A and maximum power of 25.5W. Moreover, this hat also has an integrated Fan and Transformer.
PoE+ supports both 802.3af and 802.3at standards, unlike the old PoE that only supports the 802.3af standard. You can read more about the differences between the old PoE and PoE+ Hat here.
Note: This hat is only compatible with Raspberry Pi 4 and Raspberry Pi 3B+ models.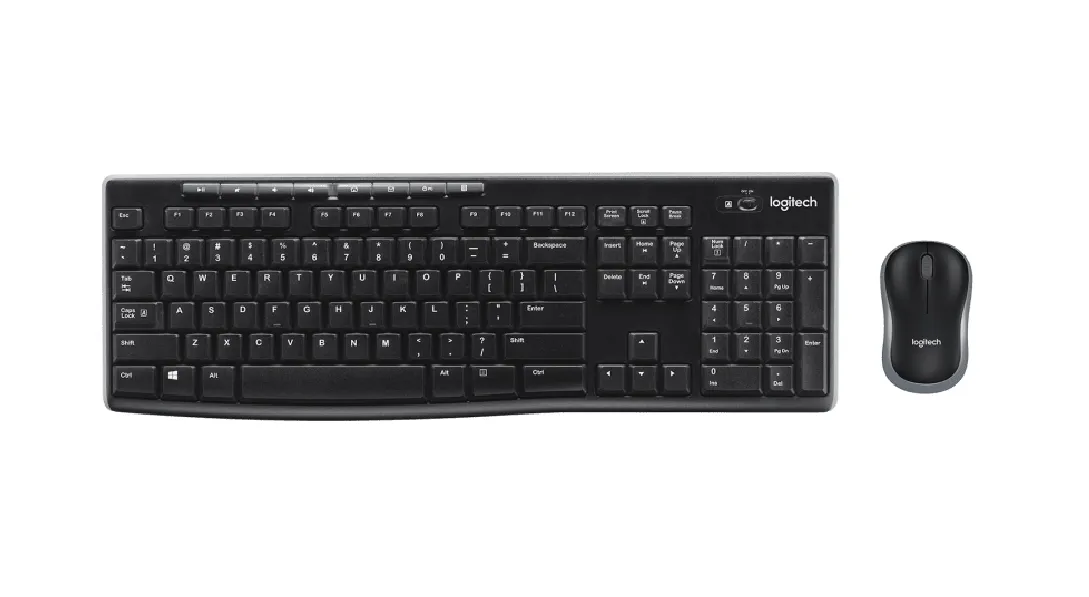 Unless you plan to set up Raspberry Pi in headless mode and remotely connect to it using another machine, you'll need a keyboard and mouse.
You can use any wired keyboard and mouse with your Raspberry Pi, however, a wireless set will be more appropriate, as you don't have to worry about any wires laying around.
Also, make sure you purchase a Keyboard and mouse combo so that you can connect both the devices with a single receiver, this way you don't need to use 2 USB ports of the Raspberry Pi.
Logitech MK270 Wireless Keyboard and Mouse Combo fit the description. It is a full-sized keyboard that comes with a number pad.
The MK270 uses a 2.4 GHz signal for connectivity and offers a range of up to 10 meters. The keyboard is powered by 2 AAA batteries which can last up to 3 years (depends on your usage) whereas the mouse needs a single AA battery which can last up to 1 year.
Although Logitech doesn't provide official support for Raspberry Pi, the keyboard and mouse works without any hassle.
Note: If you want a wired keyboard and mouse, then there is no better option than the official keyboard and mouse from Raspberry Pi. You can connect the mouse to the keyboard and connect the keyboard to the Raspberry Pi. This way, you can use keyboard and mouse using a single USB port on Raspberry Pi.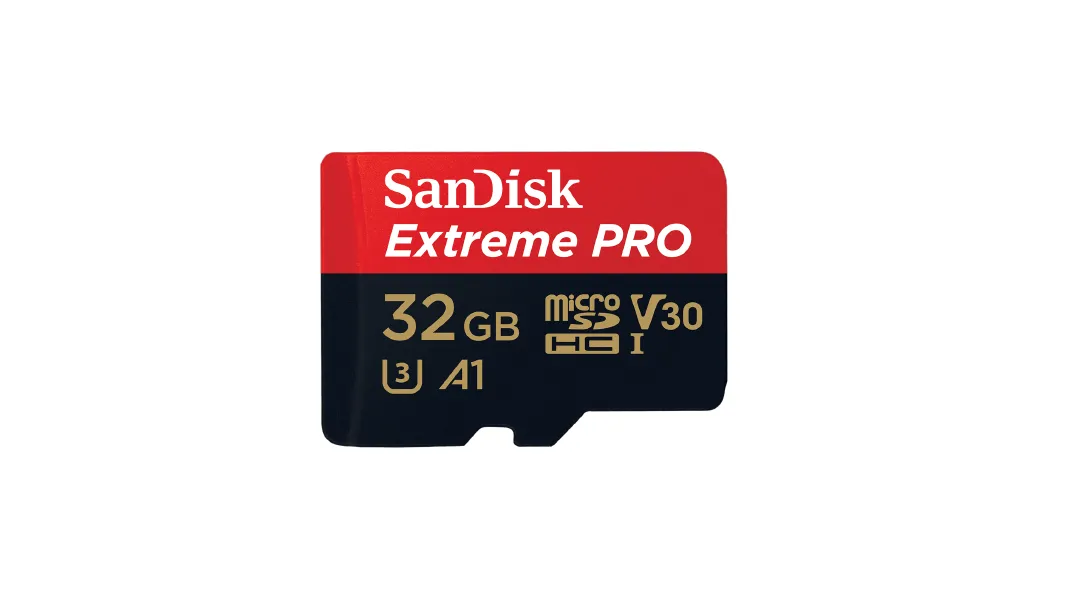 Micro SD card acts as the primary hard disk for the Raspberry Pi. This is where you install the Operating System. Although you can install the OS on a flash drive or SSD and boot from it, micro SD cards are more affordable and better suited for this job.
You can use any compatible Micro SD card with Raspberry Pi. However, it is recommended to use a class 10 card for optimum performance.
Sandisk Extreme Pro is overall the best SD card for Raspberry Pi. It provides faster performance and has low boot time.
After installing the OS (Full version) on an 8GB or 16GB card, there is not enough room left for other data. Therefore, I recommend a 32 GB SD card which will be sufficient for most Raspberry Pi projects.
To write an Operating System image file, you'll need to connect the SD card to a PC or Laptop and for that, you'll need an SD Card Reader or Adapter.
You can use any SD card reader, just make sure it is compatible with reading SDHC and SDXC cards. Moreover, compatibility with USB 3.0 will be icing on the cake.
The Anker 2-in-1 USB 3.0 SD Card Reader here fits the description. It has dual card slots and you can write on two cards simultaneously. Also, the card reader has a small and sleek design for easy portability.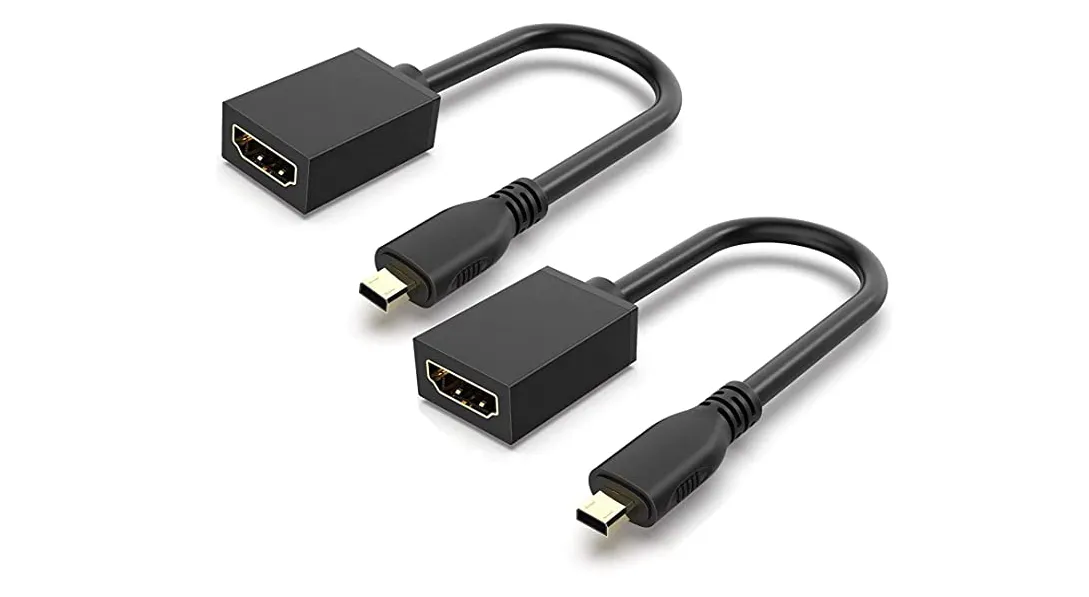 Micro HDMI to HDMI adapter is a must-have accessory for Raspberry Pi 4. Raspberry Pi 4 comes with 2 Micro HDMI ports, through which you can connect to two monitors simultaneously.
With this adapter, you can use the standard HDMI cables with Raspberry Pi 4. You don't have to carry different HDMI cables for different devices.
You can buy any adapter, just make sure that it supports 4k standards and audio return. The GANA Micro HDMI to HDMI Adapter works very well with the Raspberry Pi 4 model. You can check out that adapter.
Note: The HDMI cable should also support 4k standard and audio return. There are many great options available on Amazon. Just make sure it works with Raspberry Pi without any problems.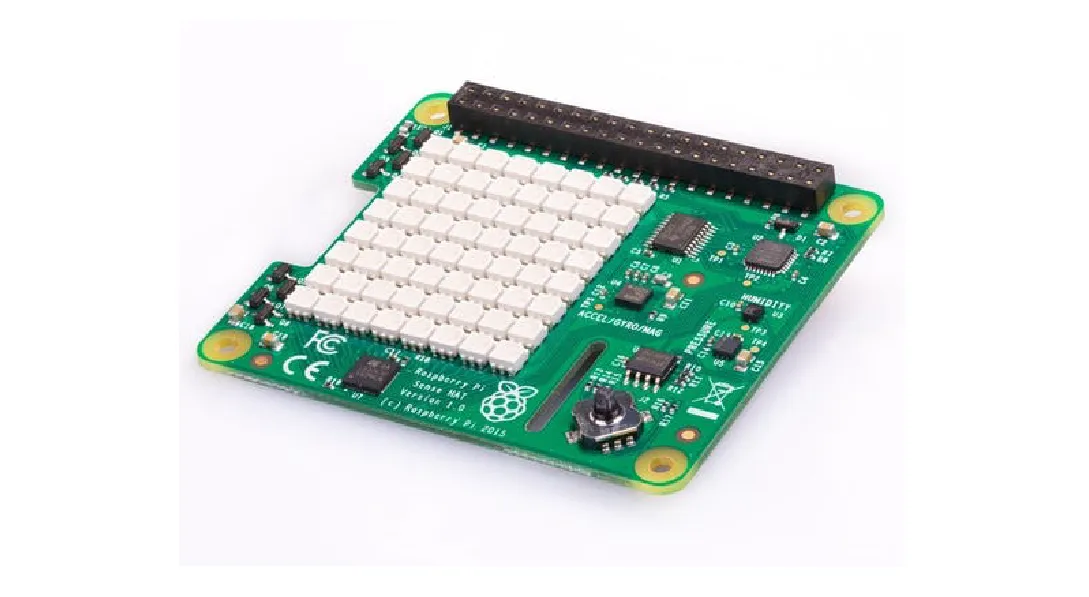 Raspberry Pi Sense HAT is the best HAT for both learning and IoT (Internet of Things) projects. It has an 8×8 RGB LED matrix, a five-button joystick and includes the following sensors:
Gyroscope
Accelerometer
Magnetometer
Temperature
Barometric pressure
Humidity
The Sense HAT was made especially for the Astro Pi mission and it launched to the International Space Station in December 2015.
Moreover, the Raspberry Pi foundation has also created a Python Library for Sense HAT to provide easy access to everything on the board.
If you're just getting started with Raspberry Pi, then I recommend Sense HAT to be your first hat. You can create various projects and learn a lot of stuff with this HAT.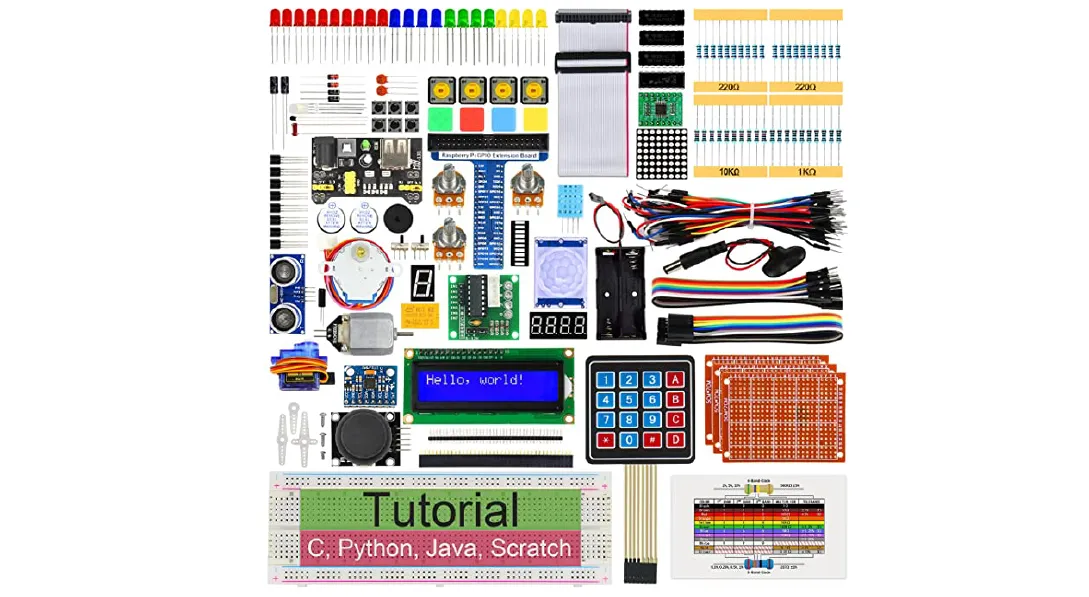 Freenove Ultimate Starter kit contains all the common Raspberry Pi accessories that you'll require for creating various electronics projects using your Pi.
The kit contains 223 items including resistors, LEDs, breadboard, jumper wires, servos, sensors, I2C LCD 1602 display and many more.
Moreover, you can download the detailed tutorials (.pdf file) from the download link provided on the product box. The guide contains many interesting projects that are explained with circuit diagrams.
Whether you want to learn electronics using Raspberry Pi or want to create some cool projects, having an electronic kit that contains all the basic components can be really handy.
There are many other great kits available for Raspberry Pi in the market. I have written articles on various kits that are available for Raspberry Pi. Check out the below links for more information.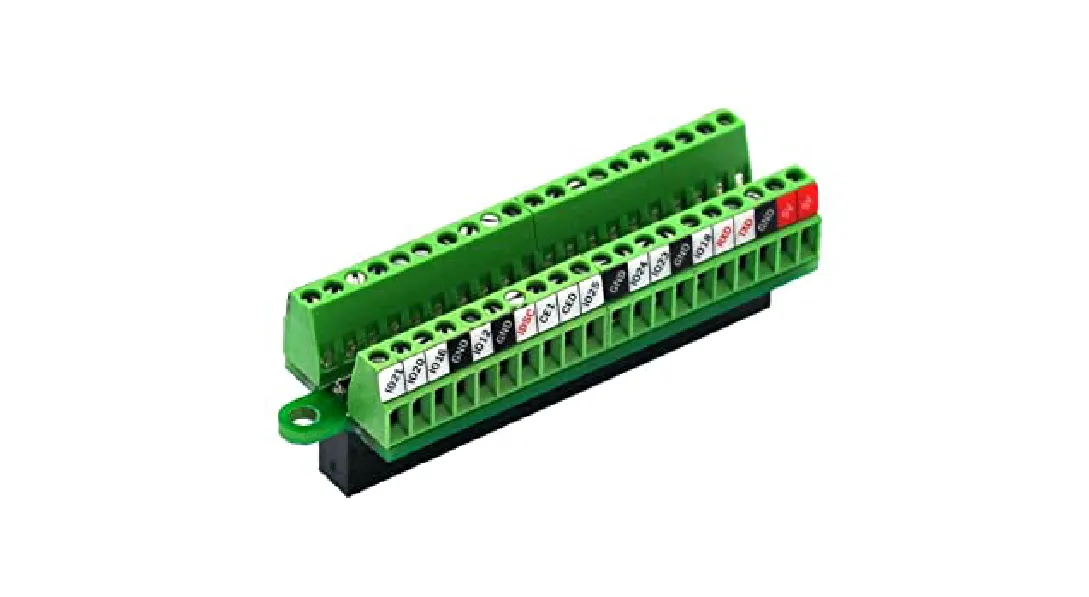 GPIO Pins are one of the most useful aspects of the Raspberry Pi board. It allows us to design various projects and add a wide variety of sensors, HATs or additional accessories to use with the Pi.
Normally you'll need jumper wires to connect to the GPIO pins. However, with the GPIO Breakout Board Module, you can connect the wires in the old-fashioned way by plugging in the leads or stripped wire ends and tightening the screw.
It has a wide range of support for Raspberry Pi devices that includes Raspberry Pi 1 Model B+, Pi 2 Model B, Pi 3 Model B, Pi 3 Model B+, Pi 4 Model B, Pi Zero and Pi Zero-W.
Moreover, you don't have to worry about the mismatch of pins as they are accurately labelled. This way, you can avoid faulty connections that can damage the pins or the board.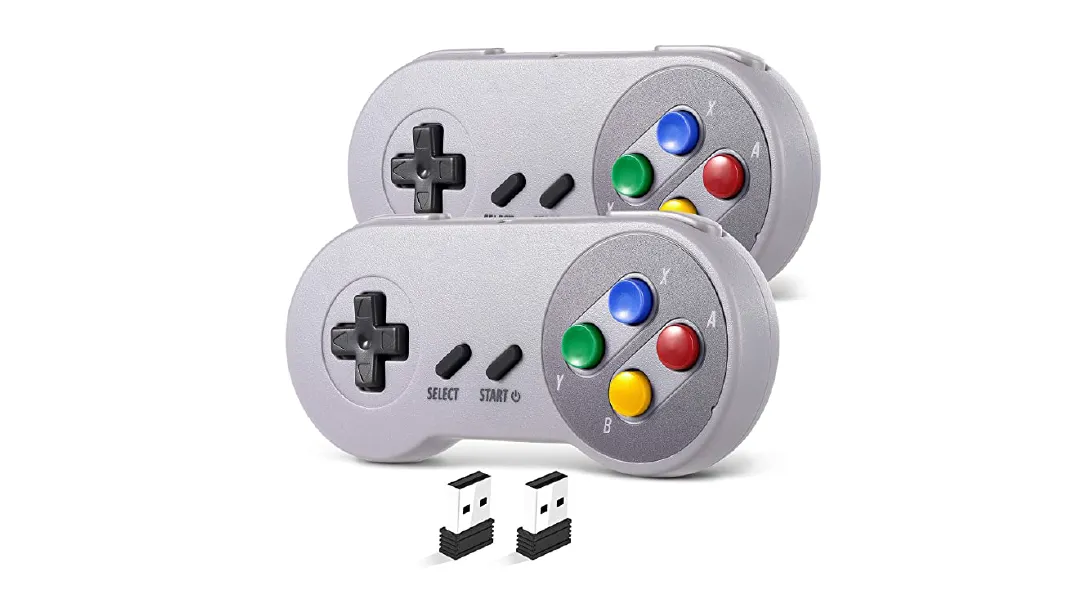 If you plan to use Retropie to turn your Raspberry Pi into a retro-gaming machine, then you should consider using SNES controllers for the best retro gaming experience.
SAFFUN SNES Retro USB Game Controller is compatible with various retro gaming software including RetroPie. It comes in a pack of 2, so you can play 2 player games with your friend.
These are wireless controllers that use 2.4 GHz frequency and provide a range of up to 10 meters. You don't have to worry about the cable management, just plug in the receivers and you're good to go.
On 1-hour charging, you can get up to 3 hrs of usage time. It also has a battery level indicator. Alternatively, you can also go for any Raspberry Pi retro gaming kit, that includes all the necessary Raspberry Pi accessories (including controllers) to turn your Pi into a retro gaming box.
Conclusion
That concludes the best Raspberry Pi accessories list. There are many other great accessories on the market available to use with the Raspberry Pi.
However, I think you'll need some of the accessories mentioned in this list irrespective of the project you're working on.
Also, if you're just getting started with Raspberry Pi, I recommend checking out my other articles related to Raspberry Pi here.
If you like this post, then follow Techsphinx on Facebook and Twitter for more reviews, tricks, tips and tutorials.
This article needs update or correction? Report the issue here so I can update it.